MARYLAND ROOFING CONTRACTOR
Harford Roofing Services
ABOUT US
About Harford Roofing Services
At Harford Roofing Services, we're a husband and wife team, Shawn and Meagan, with strong ties to the Northern Maryland area. We are homeowners ourselves, and we know how frustrating it can be trying to get estimates for home repairs and not knowing if you can trust the people you're talking to.
We don't want any homeowner or property manager to have to struggle to find a reputable contractor or local roofing company in Northern Maryland – we wanted to take the guesswork out and create a trustworthy, reliable, and affordable roofing company that offers quality services and exceptional customer service.
To help our customers have a seamless, stress-free experience, we work closely with insurance companies to coordinate claims and documentation, so that our customers don't have to navigate that process alone. We also offer financing to qualified customers who are worried about the cost of roofing services. Our financing options are safe, secure, and completely confidential — we simply provide an application to the customer via secure link, and the customer fills out the information themself. The information then goes directly to the banks, without us ever looking at it. In addition to competitive financing options, we accept all forms of payment, including Venmo.
Shawn spent years working for huge roofing companies where he felt like the personal connection with customers was lacking. He decided that he was ready to combine his years of roofing and repair experience with his commitment to customer interaction and support, and start his own local roofing company — Harford Roofing Services, your Maryland roofing contractor.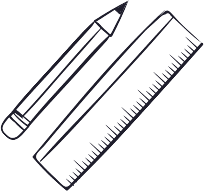 We specialize in roof repairs, new roof installations, shingle and flat roofing, vinyl siding, gutters, and windows and doors. We will never recommend a service or product that you don't really need, and we'll walk you through our plan every step of the way so you know exactly what to expect and there are no surprises! We pride ourselves on providing honest, straightforward service and answering each customer's questions right away. Take a look at each of our services:
In Maryland, finding a roofing contractor is an important part of keeping your home maintained. Not only does Maryland receive heavy rain and snow totals throughout the year, but the roof is the first line of defense for your home against the elements. Knowing how to select the right roofing contractor for your home is the first step you can take to protect your home investment. 
What does a Roofing Contractor Do?
A roofing contractor is an indispensable part of your home maintenance routine. (1) Roofs are your number one defense against mold, water damage, detritus, and other structural hazards that can affect your home when it is exposed to the elements.
"Roofing contractors help you eliminate these unwanted issues as soon as possible to prevent further damage to your property. Therefore, the best time to hire a roofing contractor is before you need a new one."
—Forbes
A roofing contactor's job is to make sure the health of your roof is in top condition so you can keep the rest of your home protected. Typically, roofing contractors offer more than just roof-related repairs and services, also providing exterior services such as gutters, siding, windows and doors.
At Harford Roofing Services, we ensure every project is taken care of with exceptional skill and customer service, leaving you with a protected home and a smile on your face. Located in the heart of Havre de Grace, MD, we serve all of northern Maryland with exterior remodeling and roofing services.
Roof Repairs
Roof repairs are a necessary part of maintenance as the roof ages and weathers over time. Repairs can address sinking shingles, water leaks, malfunctions, and damage from weather-related events or other accidents. By taking care of roof repairs promptly, you can extend the overall lifespan of the roof and prevent major problems in the future.
Ensuring roof repairs are done in a timely manner is an easy and important way to prevent collapsing or sinking roofs, and it's more affordable than replacing the entire roof.
New Roof Installations
While roofs last for anywhere from 15 to 30 years depending on how well it has been maintained and how much damage it sustains throughout its lifespan, there does come a time when a roof must be replaced. Fortunately, a brand-new roof can significantly improve your home value, increasing its sale price for many years to come.
Installing a new roof can also be more cost effective than addressing frequent repairs, if issues become persistent or too common. A new roof will also provide energy efficiency benefits, as technology and materials are always being improved in the manufacturing process. A new roof today is much more durable and energy efficient than a roof from 30 years ago.
Regular Roof Maintenance
Routine maintenance and inspection will help keep your roof in good condition for as long as possible by identifying minor issues before they become a larger problem. Furthermore, some warranties require regular roof inspections to keep the policy instated. A valid warranty will often cover new roof replacement if the terms have been met, so it's always worth checking with your lender and determining the coverage you have and any terms that you must abide by.
Roof maintenance also keeps your curb appeal high, maintaining your neighborhood appearance and raising the home's overall sale value from the first look.
Pre-Inspection of Work Necessary for Your Roof
Any good roofing contractor will need to pre-inspect the roof before starting repairs or even replacements. During this inspection or consultation session, the contractor will assess the roof's current condition and provide any insight on the type of work it needs, and their recommendations based on what they find.
The professional evaluation is good anytime you are considering having work done on the house, and as a part of routine maintenance to help you plan for future repairs that could become a problem, or when it looks like the roof is getting old. The ability to plan around the financial needs of your home investment a big advantage.

How Long Does a Roof Last?
The roof is an integral part of your home, protecting it against harsh elements and structural damage to the interior. It allows the bones of the home to remain safe from the weather outside, which helps you create the space that your family calls home. Typically, a roof will last anywhere from 15 to 30 years depending on the conditions it's subjected to and how regularly it receives maintenance.
A long-lasting roof is one that receives prompt repairs and frequent inspections to keep it in tip-top shape. Of course, the material of the roof makes a big difference in how long it lasts as well. Slate, copper, and tile are a little more expensive up-front, but they are extremely long lasting. These durable materials can last 50 years or more depending on the level of maintenance.
Most roofs, however, are made out of asphalt shingles which has a lifespan of roughly 20 years, but is the most inexpensive type of roof to replace upfront.
Repairing VS. Replacing
Typically, repairing makes the most sense if the roof is relatively new and the repairs are limited to a small area. If the repairs are not limited to a small region, or if they become persistent, it can be worthwhile to consider the cost of repairs versus replacing the entire roof.
Replacing the roof is a smart choice if the warranty is expiring soon, or if the roof is reaching the end of its recommended lifespan. You may also choose to replace it if there is widespread or extensive damage to the roof that would nearly equal the payments of the replacement itself.
How Much Does a Roof Cost in Maryland?
Replacing an entire roof is no small purchase. The national average is around $21,000, but this is skewed in areas that have higher prices. In Maryland, the low end of a roof repair comes in around $5,000. Still no small sum, but a much lower investment than the average.
Of course, this will vary on factors such as the size of the home, the type of shingles and labor required, as well as the style desired. At the high end of the scale, for a large home with a flat roof or pitched roof with expensive materials, a roof replacement can cost upwards of $60,000.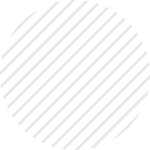 The Difference Between Shingle and Flat Roofing
There are two popular styles of roofing in Maryland, shingle and flat roofing. If you are getting a major area of the roof repaired, or need a roof replacement, you will need to decide which style of roofing you want for your home.
Shingle Roofing
This style of roofing is the most common, as these are sloped roofs that use overlapping shingles made of different materials. This directs water and snow away from the home, creating a pitch that keeps the roof secure. Due to the heavy snow loads that Maryland gets, the pitch is essential to keeping any home free from sagging and potential collapse. Asphalt shingles are known to be the most long-lasting and inexpensive, but you can also opt for options such as clay, stone, wood, or other materials that can provide a unique look.
Flat Roofing
This style of roofing is not quite as common, but it gives you more aesthetic appeal to the home, offering additional space to the home if it is structurally setup to be weight-bearing. There is still a slight pitch to the roof to allow for water drainage, and like sidewalks, many flat roofs must be shoveled or warmed to prevent excess build-up of snow. While these are unique and certainly add more charm to your home, they do require more frequent inspections to ensure there is no pooling water. Overall, the cost for installation is greater, but the maintenance costs are lower despite the necessity of frequent inspections.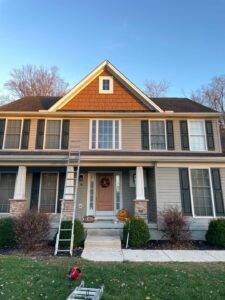 How to Hire a Maryland Roofing Contractor
Trying to learn how to hire a roofing contractor can be difficult and confusing. There are many options to choose from, and not everyone has the proper licensure. When hiring a Maryland roofing contractor, you should choose the contractor with the proper licensure and insurance to protect you and their workers alike. You will also want to choose the contactor with the most relevant experience, local references, and clear communications.
Fortunately, Harford Roofing Contractors is an easy choice, with top ratings across Harford, Cecil, Baltimore, and Carroll Counties in Maryland, making the choice easy.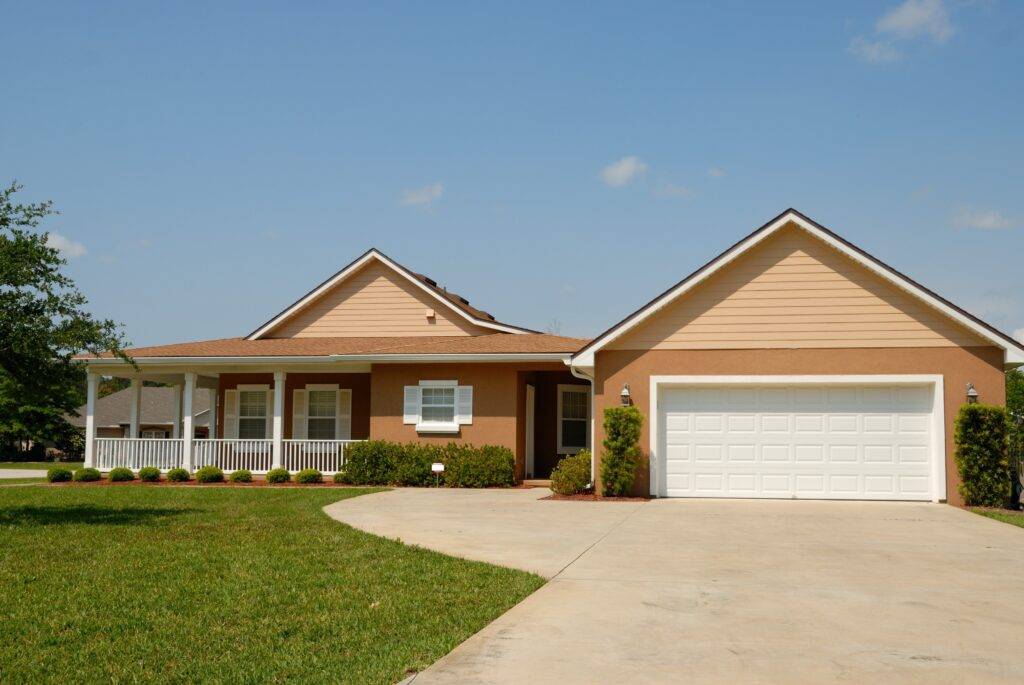 Why Hire the Professionals at Harford Roofing Services?
The roofing professionals at Harford Roofing Services are here to see your roof through every step of its lifespan, from new installation to routine repairs and inspection. Our team is experienced, up-to-date with the necessary licensure and insurance and have access to quality materials to ensure you get the most professional workmanship and experience possible. We provide the best roof warranties in the area, with an in-depth understanding of building codes and possible materials for enduring Mayland's beautiful weather in a way that improves your home's curb appeal. Give us a call or fill out a form for a quote today. Harford Roofing Services is your Maryland roofing contractor.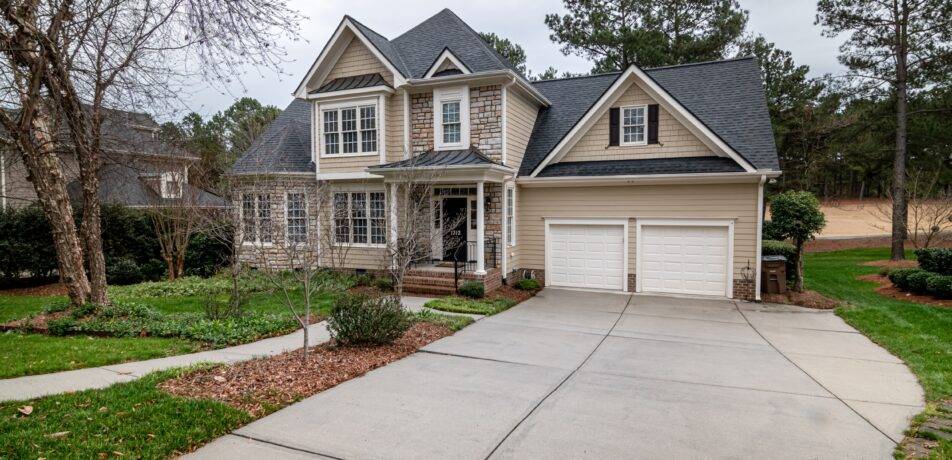 References:
Forbes, How to Hire a Roofing Repair Contractor, https://www.forbes.com/home-improvement/roofing/hire-roofing-contractor/
What Our Clients are Saying About Us
" They are definitely at the top of my list of companies i have dealt with. I had to have siding repair done and install new roof shingles. They worked hard and got the job done fast; in 1 day! Thank you to you and your crew. You did a great job roofing my home. You and your crew were professional, courteous, and had a general concern of my satisfaction that far exceeded expectations. Thank you again. "
Miranda Cartwright
" I had them do a whole new roof for me and i cannot express how happy I am with the work that they did! The pricing was reasonable compared to their quality of work, which was OUTSTANDING! They were very personable, friendly, and respectful, which sadly is hard to come by these days. I would absolutely recommend Harford Roofing Services! "
Stephanie Hogarth
" We had a big storm come by and blow some shingles off the roof. We called a few companies, some who didn't even show! Not only did Harford Roofing Services show up, they did a temporary seal with a tarp until we could go through their financing options to get a full roof. I highly recommend them as they were patient and kept us in communication the whole time "
John 'JT' Tyler