At Harford Roofing Services we're experts in home remodeling. With unmatched prices and the same quality, we are with you every step of the way
Harford Roofing Services was born out of a desire to build a roofing and home repairs company that our community could trust. Our company is owned by a local husband and wife team, Shawn and Meagan, who noticed a gap in the roofing and home repairs industry. Shawn has years of experience working with huge roofing companies that didn't place a big emphasis on customer connections or customer service. He noticed that customers became frustrated because they felt like their questions weren't being answered, they weren't getting calls back in a timely manner, and they didn't know exactly what they were paying for.

Shawn and Meagan decided to start their own company, with a strong focus on providing exceptional customer service and building strong, close customer relationships. They are committed to providing high quality roofing and home repair services from licensed roofing contractors in Northern Maryland that are trustworthy, dependable, and affordable. To learn more about our roofing services in Harford County, Baltimore County, and Cecil County, just call us today at (443) 292-6020.
Certifications
Shawn has completed The Certified Roofing Torch Applicator (CERTA) program and is CERTA certified. This means that he has completed extensive training on the safe use of roofing torches and the application of roofing products. This training and certification program is key to mitigating the risk of roofing torch-fire related incidents and damage.
Shawn has also completed the OSHA 30-hour Construction Industry Outreach Training, which provides essential safety information on OSHA compliance issues. 
Additionally, Shawn is also a GAF Certified roofer. A certified GAF installer has completed a complex and thorough training process and is considered one of the premiere roofing contractors in his region. Shawn's GAF Certification illustrates his commitment to his community, maintaining his training, and mastering new methods in roofing.
Our Mission and Values
We started our company because we had a strong desire to create a trustworthy, dependable service that customers could rely on for affordable, fast, and friendly home repair. We are committed to providing the highest level of service to each and every customer who walks through our door, so we can build strong, lasting customer relationships.
Shawn has a genuine passion for his work as a roofing contractor, and he and Meagan want to be sure that they're offering homeowners the same level and quality of service that they would want to get from a roofing company if they needed roofing or home repair services.
What Makes Us Different From Other Roofing Contractors in Northern Maryland?
We're different from other roofing contractors in Northern Maryland because of our strong customer connection. We explain our services and our plans to each customer carefully, so there isn't any confusion throughout the process. We answer all questions in a timely manner, so the customer never feels like he or she is being ignored or dismissed. Our licensed roofing contractors provide honest, fair assessments and estimates, stay true to their word, and complete work on time. We'll never recommend that you pay for a product or service that you don't need. In fact, we provide each client with a detailed contract, including a scope of work, that explains exactly what we will do for you throughout our project. This shouldn't be a novelty in the roofing business, but we've found that many customers have had a different experience with other roofing companies in the past!
Our Experience
Shawn has years of experience as a licensed roofing contractor in Northern Maryland. He has worked with huge roofing companies throughout the state, and his goal was always to strike out on his own by starting a smaller, more customer-focused roofing and home repairs company. 
Meagan has a strong background in business and customer service, and loves working with her husband to grow, improve, and expand their family business. Shawn and Meagan have formed strong relationships with other local businesses, vendors, and contractors over the years, and have a group of colleagues that they work with whom they trust, and who also have years of experience and proven craftsmanship. 
We source all of our materials from leaders in their industry, and keep our customers in the loop throughout every stage of the project.
We Are Licensed, Bonded, and Insured
We are fully licensed, bonded, and insured in the state of Maryland. Our MHIC number is 150888 and you can look us up and check our record at any time. We offer a 100% satisfaction guarantee and offer manufacturer warranties on all products used. We also offer competitive financing to qualifying customers, and free estimates for all of our services.
Why Choose Us?
When you choose our team at Harford Roofing Services, you're getting experienced, dependable roofing contractors with years of experience. You're also getting people who have strong ties to our Northern Maryland community and who want to provide the highest quality of service to our community members. We'll never nickel and dime you or try to convince you to pay for services you don't need. We will always provide you with as much information as possible before we begin work, and will be fully transparent about our plans. We have extensive experience in roofing repairs, new roof installation, shingle and flat roofing, vinyl siding repairs and installation, and gutters. We also offer window and door services.
If You Need a Local Roofing Contractor in Northern Maryland, Call Us Today!
If you need an experienced, trustworthy, and dependable licensed roofing contractor in Northern Maryland, contact us at Harford Roofing Services. Our team is standing by to provide an inspection, assessment, or estimate for roofing repairs, new roof installation, or other home repair services. Call us today at (443) 292-6020 to learn more about our roofing services in Northern Maryland, or request an estimate online on our website.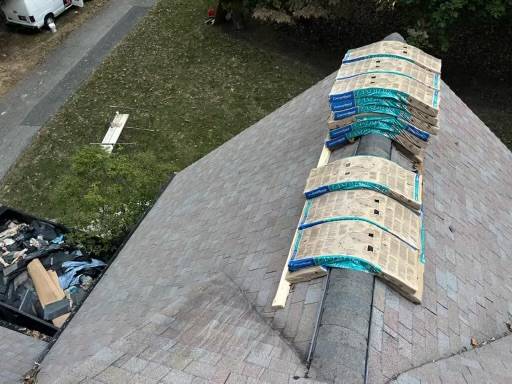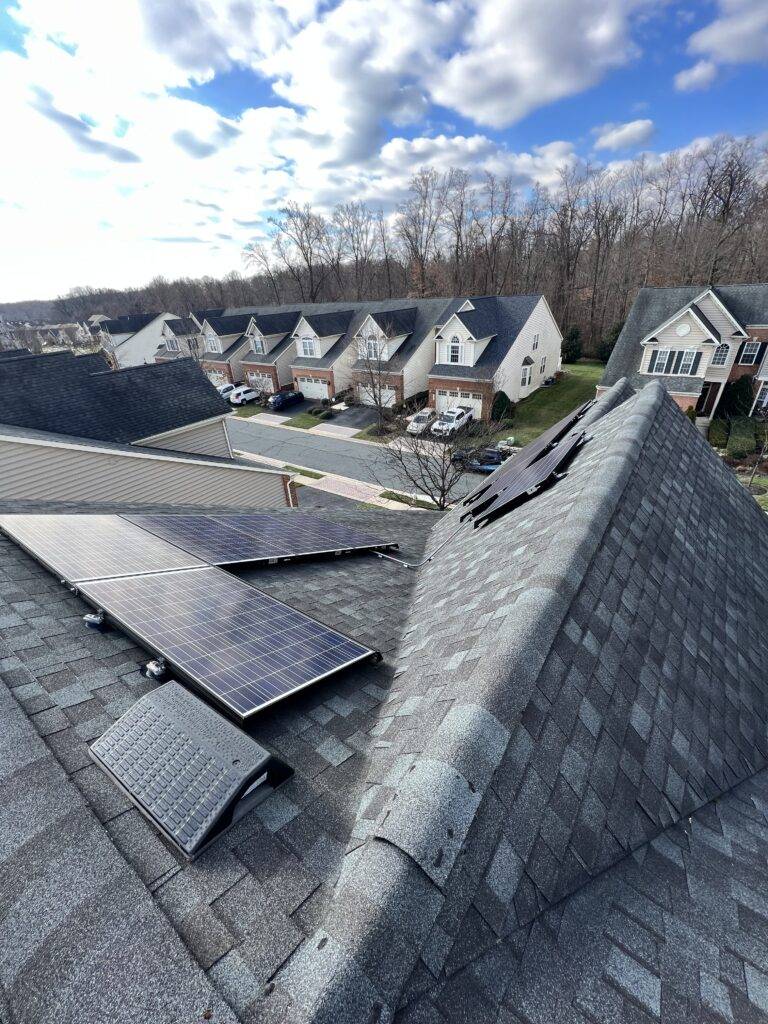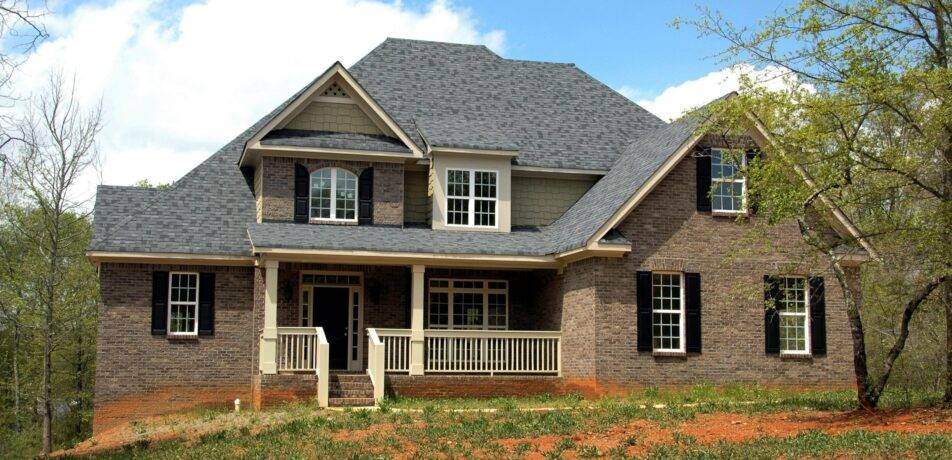 TESTIMONIALS
What People Say About Us
They are definitely at the top of my list of companies i have dealt with. I had to have siding repair done and install new roof shingles. They worked hard and got the job done fast; in 1 day! Thank you to you and your crew. You did a great job roofing my home. You and your crew were professional, courteous, and had a general concern of my satisfaction that far exceeded expectations. Thank you again.
I had them do a whole new roof for me and i cannot express how happy I am with the work that they did! The pricing was reasonable compared to their quality of work, which was OUTSTANDING! They were very personable, friendly, and respectful, which sadly is hard to come by these days. I would absolutely recommend Harford Roofing Services!
We had a big storm come by and blow some shingles off the roof. We called a few companies, some who didn't even show! Not only did Harford Roofing Services show up, they did a temporary seal with a tarp until we could go through their financing options to get a full roof. I highly recommend them as they were patient and kept us in communication the whole time.
BOOKING FORM
Get Roofing Inspection